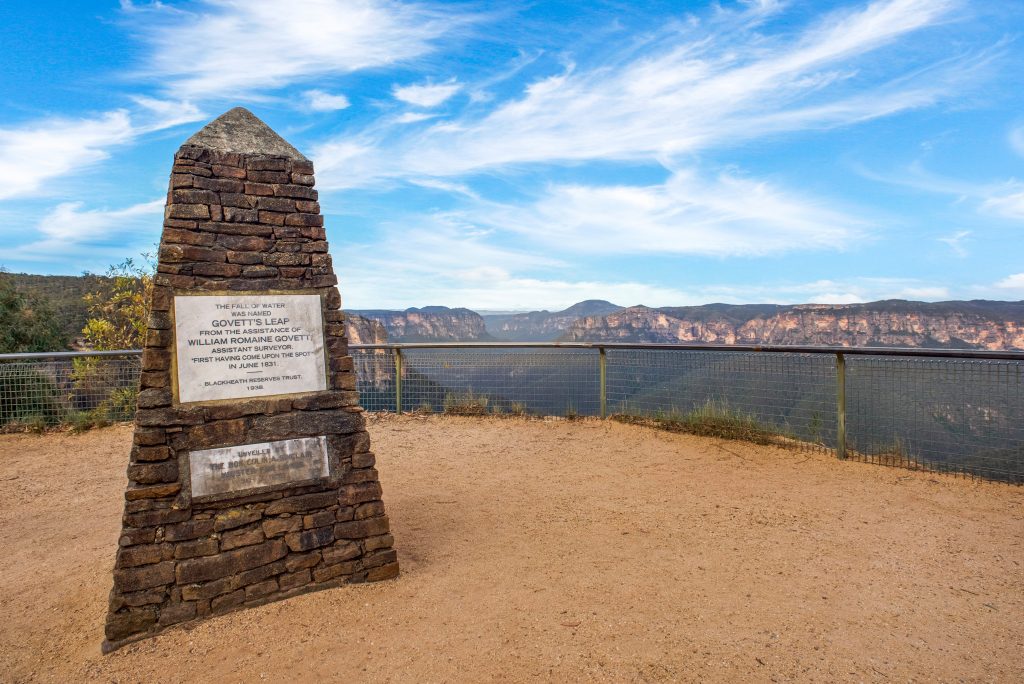 Blackheath is a beautiful village sitting at the height of the Blue Mountains' splendour, 11 kms from Katoomba. You will find spectacular walks and lookouts, including the unrivalled Govetts Leap, visit the nearby Heritage centre, which offers information on local Aboriginal and European historic sites, or the wonderful boutique & antique shops, cafes and restaurants on offer. Blackheath is filled with natural beauty and there are many breathtaking views and bush walks to experience. Govetts Leap and Evans Lookout provide views of the Grose Valley (the starting point for the Grand Canyon Walk).
The village shopping centre has an extremely relaxed atmosphere. Of particular interest is the Victory Theatre. While the building is no longer used as a theatre, the owners have transformed it into a spectacular antique centre which is certainly worth browsing through. Tasty local produce is available at Blackheath Markets, which is held on the second Sunday of each month (from FebDecember). Blackheath is most famous for its annual 'Rhododendron Festival' held in November each year. The festival weekend includes some unusual activities such as the Chainsaw Competition. However the Rhododendrons are the major draw card as they are absolutely amazing. Visitors to Blackheath can visit the Rhododendron Gardens located in Baccante Street. Blackheath also hosts the Art Society's Members Exhibition at Easter as well as many other art exhibitions throughout the year. Blackheath also features a golf course, a sports ground, tennis courts and swimming pool.
Be sure to check out the local events calendar for a year-round line up of markets, music, garden festivals and shows throughout the area. Within a close vicinity you will find Luxury Resorts & Spas, the World Famous Three Sisters, Scenic World, The iconic 1904 Hydro Majestic Hotel, with breathtaking views over the Megalong Valley, and Jenolan, one of the world's oldest cave systems.
Featured Properties
Hat Hill Hideaway

Blackheath

4

Bedrooms

2

Bathrooms

8

Sleeps

Hat Hill Hideaway accommodates 8 guests comfortably and has amazing views into the Grose Valley.

Greenhill

Blackheath

4

Bedrooms

3

Bathrooms

16

Sleeps

Full size tennis court and games room with pool table complete this ideal weekend retreat.